Published on
How to Edit PDF Online with Sejda Web or Desktop app
Authors

Name

Ashik Nesin

Twitter
There are times in which you might want to quickly edit minor content in a PDF. And most of the apps have support for the feature but not for free. For one-off/casual cases, it doesn't make get a license or subscription for yet another app.
That's where Sejda PDF Editor comes in.
They have a generous free plan (3 tasks per hour for up to 200 pages or 50MB)
And if you're using the web version, then the files are deleted after 2 hours for privacy concerns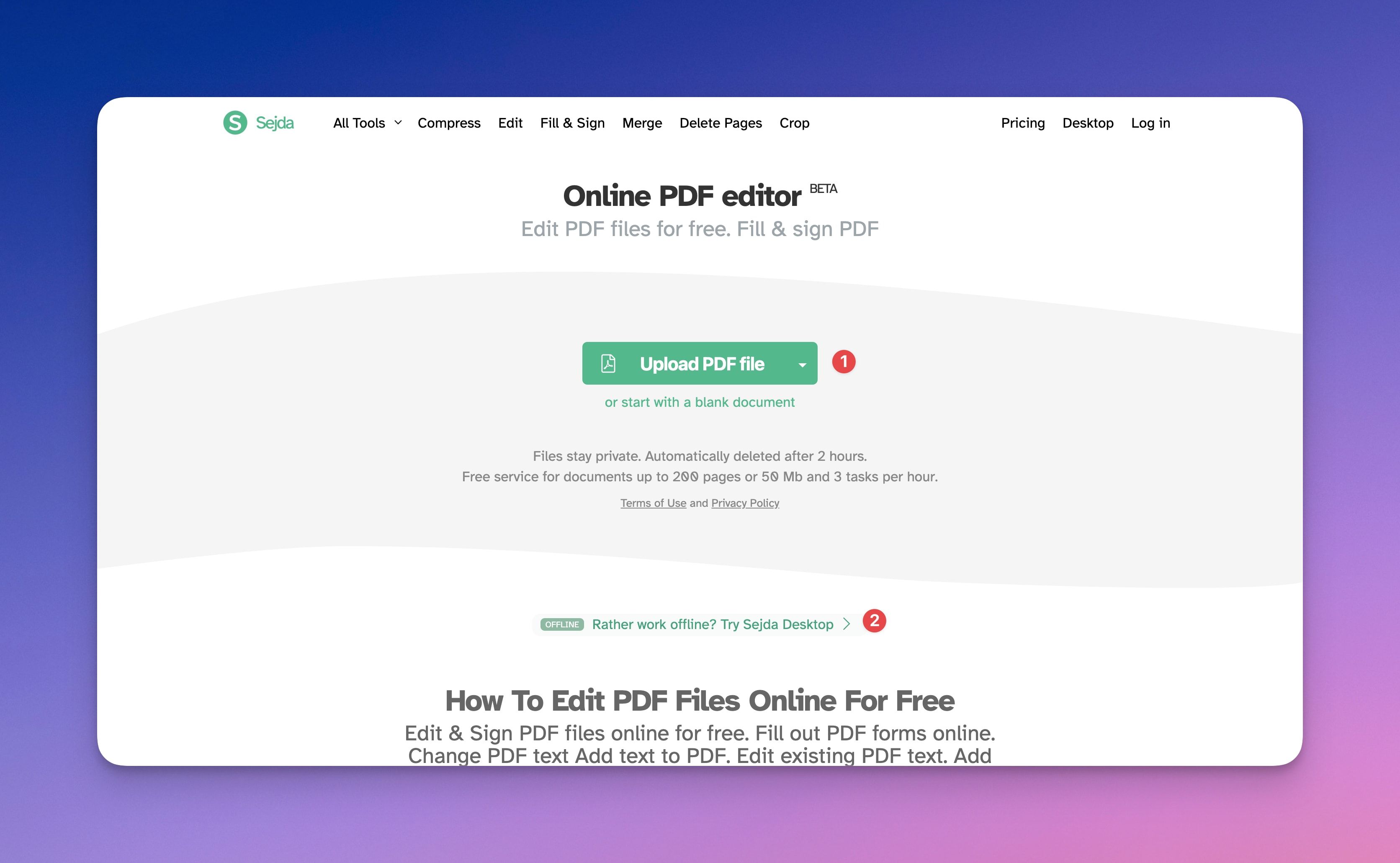 And if you prefer an offline/desktop app then you can download it from here
Happy PDF editing!