Published on
Measure Any Website's Performance with the Web Vitals Browser Extension
Authors

Name

Ashik Nesin

Twitter
If you quickly want to measure a site's metrics then Web Vitals might be a good choice.
Just install the extension, then click its icon when you visit any website.
It'll show you the core web performance as a popup.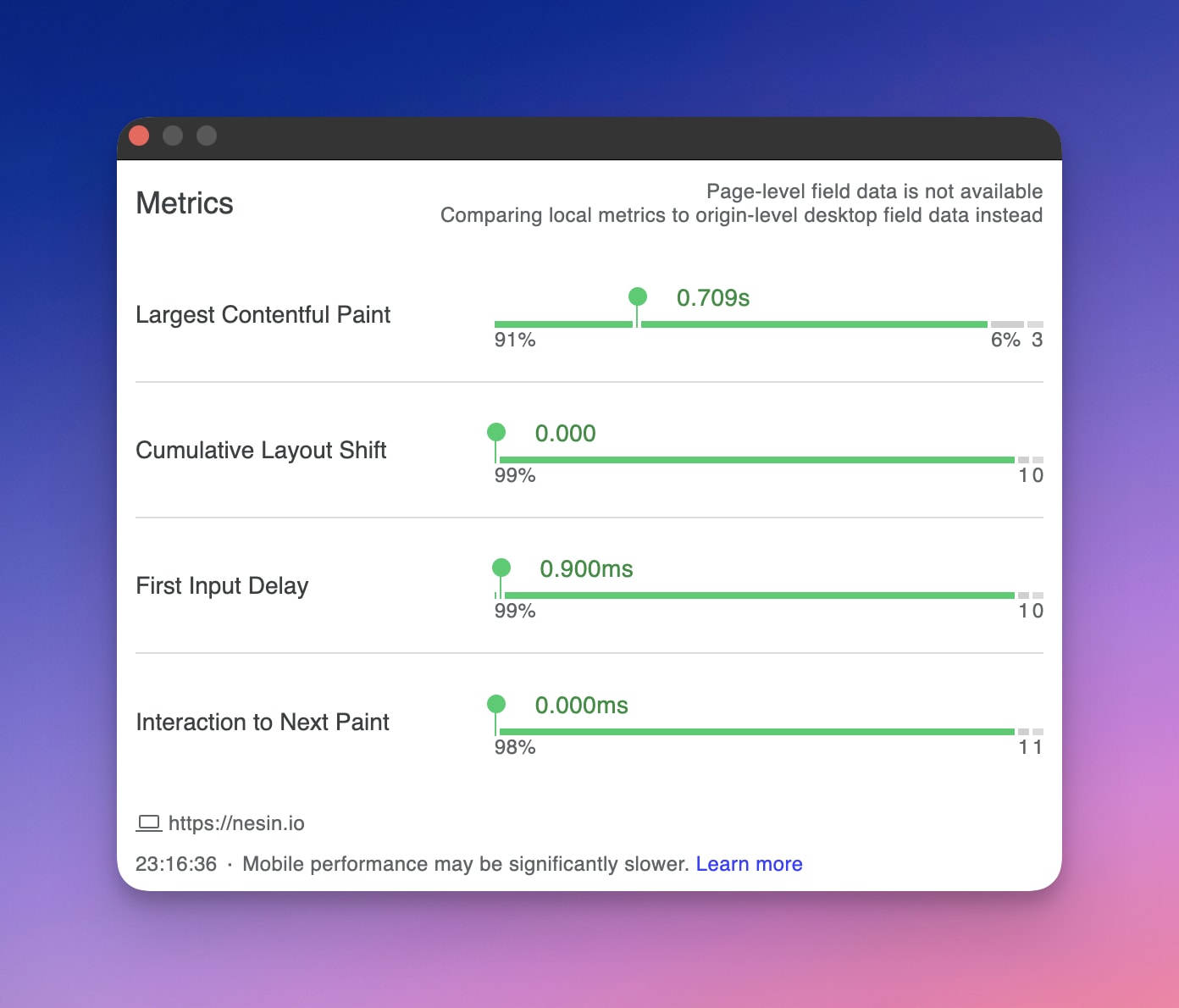 Besides, you can also configure it to show an overlay on any website as well.
That's pretty much it.
Happy measuring metrics!