Published on
How to setup Amazon CodeWhisperer in VS Code
Authors

Name

Ashik Nesin

Twitter
Amazon CodeWhisperer is an AI-powered code suggestion tool that helps to write code more efficiently.
It's a free alternative to GitHub's Copilot and supports popular editors and languages.
Let's see how to set it up in VS Code
Install AWS Toolkit extension.
Once it is installed choose the AWS: Focus on Developer Tools View option.
A sidebar will be shown on the left. In that choose Start under CodeWhisperer
It'll show multiple options, in that choose Use a personal email to sign up and sign in with AWS Builder ID
Now, choose signup/login and enter the **Auth Code" and then allow AWS Toolkit in your AWS Builder.
That's pretty much it.
You should be seeing the Amazon CodeWhisperer suggestions in your VS Code :)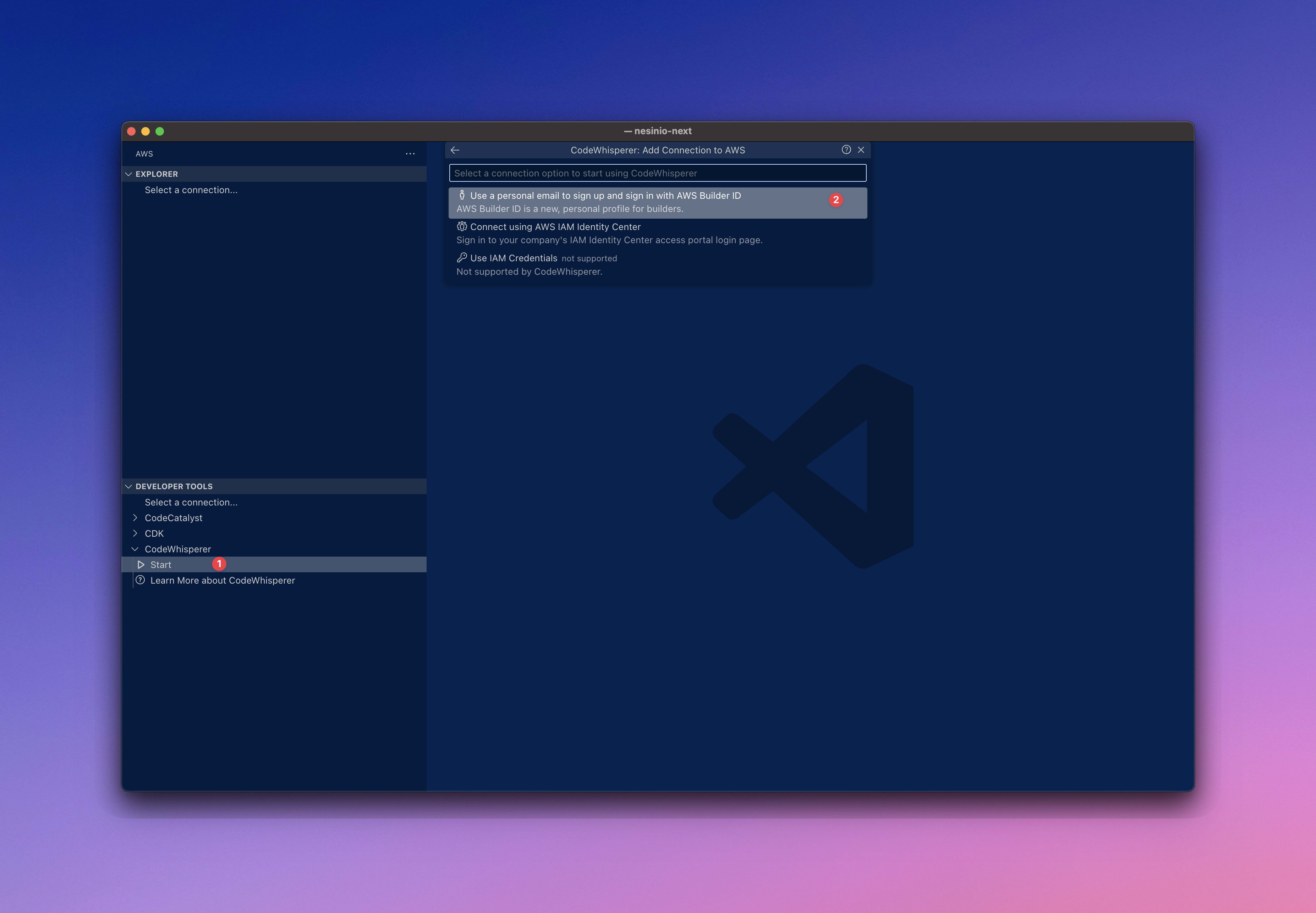 Happy AI-assisted coding!